Miss Ghana 2018
Miss Ghana Organisation has outdoored 10 beautiful contestants who will be competing for the 2018 edition of Miss Ghana crown.
The contestants were selected from an audition in Accra a couple of weeks ago, and they are all poised to be crowned Miss Ghana 2018.
They are currently being engaged in a number of activities to equip them ahead of the main Miss Ghana event and subsequently the Miss World pageant.
This year's Miss Ghana pageant will come off sometime this month and there is some high competition among the ladies to who will win.
Miss Ghana 2018 is being supported by GTV, Citi TV, Citi FM, DAILY GUIDE, Spectator, IPMC, ATL, Super Lock Technologies Limited, Tang Palace Hotel, Electroland/Samsung, Allure Centric, Modacsky, GTC and several others.
Below is what you need to know about all the 10 2018 Miss Ghana hopefuls:
Nana Ama Benson
Nana Ama Benson is a 23-year- old representative of the Central Region. She loves to dance and listen to music. Nana's mission is to motivate people to reach their very best. She wants to be a part of the Miss Ghana brand because she believes it is an authentic brand which shapes young ladies into women of substance in the society. Also, it provides queens with beneficial life skills.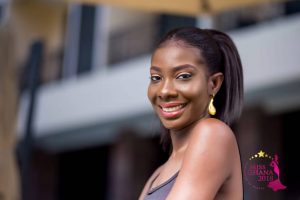 Nana Yaa Owusu Achempem 
Twenty-two-year-old Nana Yaa Owusu Achempem is also a representative of the Eastern Region. She loves reading, listening to music and cooking. She also has great interest in helping others who are less privileged to also climb up on the social ladder through education. And her reason for joining Miss Ghana is that she sees it as one of the best and biggest platforms to make her dreams a reality; that is to help others and also become the role model that others will look up to.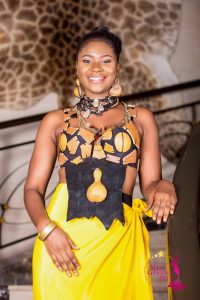 Anita Nana Yaa Addai
Anita Nana Yaa Addai hails from the Ashanti Region of Ghana. She is 26 and loves singing and acting, but she does a lot of singing because that was her major childhood interest. She treasures every opportunity to speak in public because she believes it always presents a stage to engage an audience and communicate effectively. She likes to be a part of the Miss Ghana brand because it is a platform that grooms young women into becoming better versions of themselves. The aim of the Miss Ghana is to give back to the society and create a positive impact on the younger and upcoming generations, which she believes aligns perfectly with her zeal of contributing to helping secure better societies for future communities. She has previously been involved in volunteer work with an NGO which focused on providing care and support for the less privileged over the better part of three years. The Miss Ghana brand is a strong one; one that she believes will build her confidence and provide the much needed exposure to give back even more to society. Anita is a representative of Ashanti Region and hopes to be crowned Miss Ghana 2018.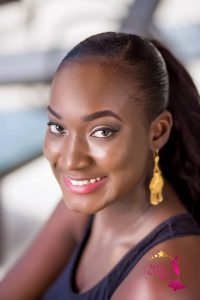 Laila Issaka
Laila Issaka, 24, is a beautiful contestant for the Northern Region. She is a graduate of Koforidua Technical University and studied Accounting. She comes from Saka Saka in the Northern Region of Ghana. She enjoys cooking and working out. She believes in hard work and optimism. Laila's mission statement is empowering women and children. She wants to be Miss Ghana 2018 because she believes it will give her the opportunity to pursue her dreams on empowering women and children, to impact the life of people positively and to fight against the misconception about Miss Ghana.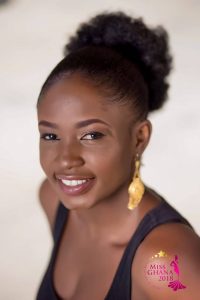 Veronica Sarfo Adu-Nti
"Do not let anyone tell you what you can or cannot be, with prayer, determination and passion you will achieve your goals." That's the personal motivation that keeps Veronica Sarfo Adu Nti's drive alive.
The 25-year-old is a make-up artist and hails from Kokofu in the Ashanti Region. She is hardworking, disciplined and a good team player. She loves singing, cooking and listening to music. Vero's ambition in life is to become a great woman of substance and impact lives positively.
She wants to be Miss Ghana 2018 because she believes in the brand and its works, changing and impacting lives positively which she wants to be a part of. Veronica Safo Adu-Nti is representing the Upper West.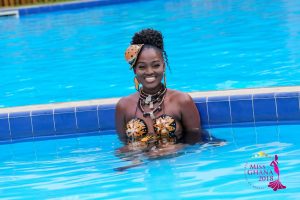 Peggy Ohene Agyekum Boateng
Peggy Ohene Agyekum Boateng is a 24 year-old beautiful lady from the Brong-Ahafo Region of Ghana. As ambitious as she is, she has always thrived to excel at every area of her life. She works as an environmental geoscientist National Service personnel at the Environmental Protection Agency. She is also an aviation enthusiast and she became the content manager for Kotoka City. As an individual, she sides with the idea that her dreams and aspirations lie only a few steps outside of her comfort zone and that if she wants something, she should go out and get it. Miss Ghana, aside being the oldest and most prestigious pageant in Ghana for the past 61 years, has produced a clan of beautiful, hardworking and socially respected women, and most importantly, impacted the lives of so many people in the area of health, streetism, environment and charity. She joined this year's train because she wants to be part of such a beautiful legacy. Peggy's philosophy in life is 'Agas lo que agas' (whatever you do, do it with all your might). With this attitude, she believes, without a doubt, that with the help of God and everyone else's support, she will be crowned Miss Ghana 2018. Peggy is representing the Brong-Ahafo Region.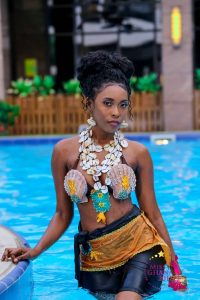 Elizabeth Mary Maclean
Elizabeth Mary Maclean is also a 22-year-old graduand of Accra Polytechnic. She offered Hotel Catering & Institutional Management. She is the third female born of her parent. She loves reading, listening to music and dancing. She is a fan of poems and also a proud Ga from Greater Accra. She is on a mission to gain the needed exposure through hard work. She is aiming at affecting society positively by helping the less-privileged and also educating more people on drug abuse and the usage of certain drugs for good health. She knows being Miss Ghana is the only pageant that can groom her well enough to be able to achieve her purpose of helping the less-privileged. Elizabeth Mary Maclean is representing the Western Region.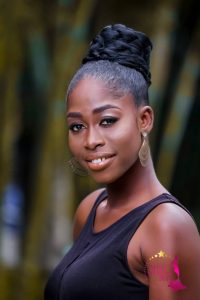 Vera Seyram Selase
Vera Seyram Selase, 20, from the Volta Region loves watching movies and listening to music. She is poised to serve individuals and families in the poorest communities in Ghana and she wants to be Miss Ghana because it will give her the avenue to pursue her philanthropic work. Vera Seyram Selase is representing the Volta Region.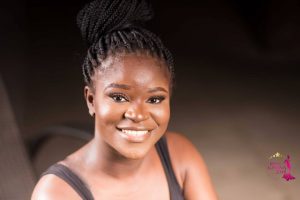 Juliet Afinaomi Mokpokpo Gonuh
Juliet Afinaomi Mokpokpo Gonuh, also from the Volta Region, is a graduate of the University for Development Studies (UDS) with a bachelor's degree (BSc) in Applied Biology. She is a 23-year- old God-fearing lady. Reading books and watching wedding videos are her hobbies.
Her role model and idol is the Oheneyere Gifty Anti because of her extraordinary faith in God, her role as crusader for female excellence and legendary status as a media personality. Juliet's personal mission in life is to constantly challenge and improve herself both personally and professionally.
The Miss Ghana pageant since its inception has created opportunities for young, ambitious and intelligent ladies to positively impact Ghanaian lives and communities through their several social intervention projects. She sees this as a huge platform to contribute her quota towards reducing the high levels of drug abuse in our society. Juliet Afinaomi Mokpokpo Gonuh is a contestant for the Upper East Region.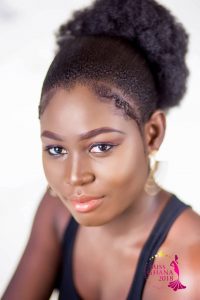 Mingle Aku Rhoda
Mingle Aku Rhoda is 27 years and a student of the Ghana Institute of Journalism (GIJ) reading communication. She loves reading, singing and dancing. She aspires to be a broadcast journalist who will be the voice for the voiceless in her society and also to report on under reported issues affecting the less-privileged in deprived communities. She hails from Osu in the Greater Accra Region. She believes perseverance, determination and hard work are necessary recipes for success. She is a lady with a positive outlook on life. She enjoys taking up new challenges in order to build and improve upon her skills. Becoming Miss Ghana 2018 would be a dream come true and give room for instilling high standards of discipline and professional growth. Rhoda's reason for wanting to become Miss Ghana is to maximize the opportunity and use the platform to impact lives positively and to make a difference in society. She believes being a part of Exclusive Events Ghana Limited and the Miss Ghana Foundation will help build her confidence and enhance her leadership skills which are a springboard to bigger heights and achievements. She also believes that the grooming and education she would gain will help her discharge her duties effectively and efficiently to achieve positive results. Rhoda Naa Aku Shika Mingle is representing Greater Accra.